Berlin, 08.02.2023. The German-based LIVOS Gruppe has acquired a portfolio of 63 apartments in one of Europe's tallest residential buildings, Złota 44, and made a spectacular début in the Polish real estate market. The residential portfolio extends over eight floors and comprises around 7,100 sq m of living space.
Berlin, 19 May 2022. Urban living in a vibrant setting: the shell of the first residential building in the new city quarter, under development on the corner of Allee der Kosmonauten and Marzahner Chaussee in Berlin-Marzahn, has now been completed. Today, the LIVOS Group and Catella Real Estate AG have celebrated the topping-out ceremony for the building at Marzahner Chaussee 199/201 with a total of 288 apartments. The new 10-storey building will offer the ultimate level of comfort, especially as student housing and apartments for young professionals.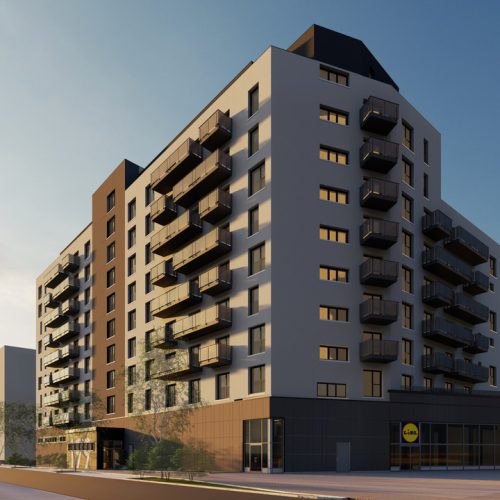 Berlin/ Wuppertal, 29 March 2022. The Rathaus Galerie has successfully acquired the Bergische Universität (University of Wuppertal) as a long-term tenant for some 6,000 m². Discussions with other operators are far advanced.